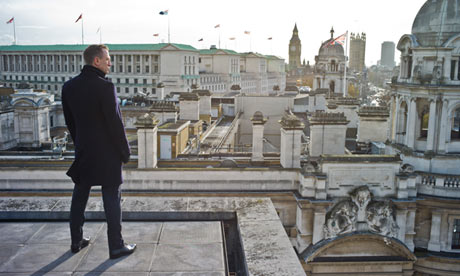 We've all seen Skyfall by now, right? If not, what are you waiting for? Heck, I even saw it twice in one weekend! If you have seen it(or even if you haven't), check out some of my favourite Skyfall reviews among other interesting stuff this week:
Sam shares
his thoughts on Skyfall
.
Over at Anomalous Material, Nick gives
his analysis
of Skyfall.
Alex also enjoyed Skyfall, serving up a great
review
of the film.
Ryan reminds us why Casino Royale is the best in the 007 franchise, inducting the film into his "
pantheon
".
Stevee recently listed her
10 Favourite Leonardo DiCaprio Performances
.
Shala recently celebrated the 1st year of her blog and wrote
a post
featuring some wonderful articles from the past year.