In anticipation of my personal Top 50 movies list (check for it on Saturday evening), I thought I would share some special thoughts on a few films that were important in making me into the film geek I am today. These are not my top 4 films, but you can definitely expect to see them on my top list. You can therefore see this as a preview of some of the films you can expect to find. I'm not sure if I am sophisticated enough to be called a true "cinephile", but I sure do love movies. Looking back on my life, here are the films that inspired the blogger you read now:
EARLY CHILDHOOD
The Lion King
(1994)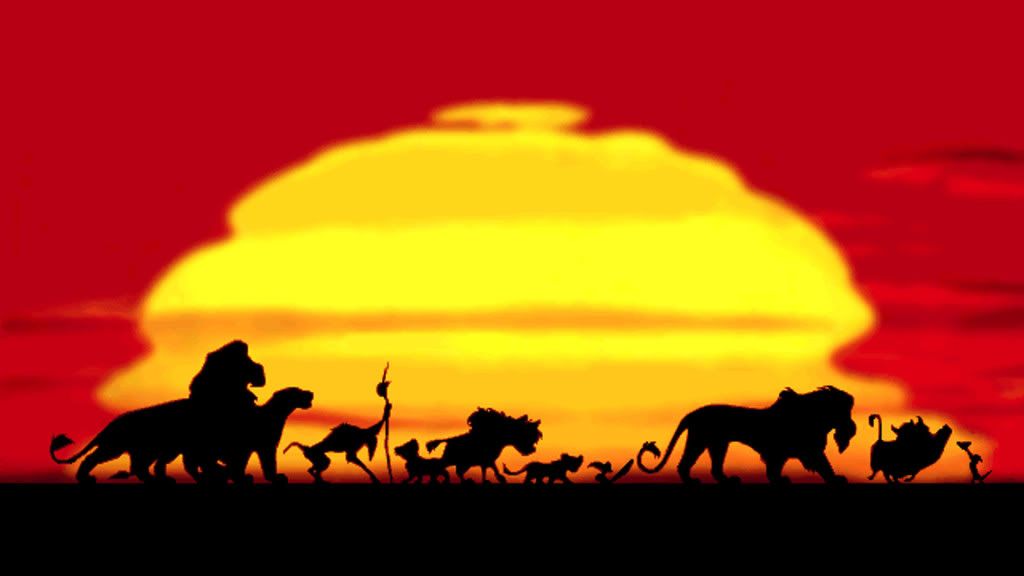 From a young age, I've always enjoyed watching movies. At the time, my choices were mostly made by my parents and I am grateful for the solid foundation they provided through the world of Disney. The magic of the studio's animated films really got my addiction started, with films like "101 Dalmations", "The Little Mermaid", "Beauty and the Beast" among my favourites. Looking through my old vhs tapes, you would even find some more obscure titles like "The Hunchback of Notre Dame", "Oliver & Company" and "The Aristocrats". I loved them all. My absolute favourite though was "The Lion King". From the
glorious opening scene
, I fell in love. The film would always stay with me for its memorable songs and stunning animation. The plot elements were also an important introduction to dark thematic elements and the values of love, family, loyalty and responsibility. Disney paved the way for years of highly-anticipated Friday night trips to the video rental store.
PRE-TEEN
Titanic
(1997)
Funny enough, I never got the chance to get the full theatrical experience of this epic film. I would have been only 9 when this was released, so was too young to catch in theatres. As you know, this film was a cultural phenomenon and as they say "everyone and their mother" eventually saw this film. In my case, it was my grandmother who owned the 2-tape box set and introduced me to the spectacle of "Titanic". Even on that tiny screen, I was blown away by the grand scale of the movie. This was when I really learned the emotional power of films (yes, it was probably the first time I openly cried in a film). Of course, I must also thank Titanic for giving me my 2 favourite actors (Leo and Kate). Finally, this was one of my first experiences of seeing nudity on film. I'm sure others from my generation also have awkward stories of watching that famous portrait scene with their older relatives.
HIGH SCHOOL
Kill Bill: Vol. 1
(2003) and
Vol. 2
(2004)
I don't know about you, but this was THE cool film in high school. Everyone wanted to get their hands on those dvds and if you owned them, you gained instant popularity and cool points. Especially for young boys, this film gave us everything we wanted. Extreme gore (I was convinced that blood gushes out like that in real life) and violence, hip music, memorable quotes and even a little bit of anime(shows like Dragon Ball Z were immensely popular). The most important thing about this film though, is that it introduced me to the crazy world of Quentin Tarantino.
COLLEGE
City of God
(2002)
This was a crucial turning point in my movie-watching life. I had just signed up for Netflix, and after watching this, my tastes changed drastically. Like the previously mentioned films, I only met "City of God" upon its home video release. For the first time, I watched a film and really noticed it as art. I was blown away by the cinematography, editing and other technical aspects. From then, I have abandoned any prejudices against subtitled foreign films and I've never looked back.