This "For Your Consideration" series is my wishlist of sorts for the upcoming Oscar nominations. In anticipation of the final day of voting (January 8th), I will be posting daily FYC articles until that day. Each will focus on 3 separate Oscar categories, highlighting one film/film element per category that deserves consideration. Please note that these are not necessarily my favourites for each category. They are instead an assortment of memorable films/elements that were breakthroughs or surpassed my expectations. You'll notice that some of them are already in the awards conversation, while others are fringe contenders without much of a chance. Regardless, I believe they are all deserving of Oscar nominations based on the quality of their work.
Best Foreign Language Film
The Great Beauty
One of the most literal film titles of the year is Paolo Sorrentino's "The Great Beauty". It truly is a feast of extraordinary beauty as we glance at this portrait of Roman high society. Art, architecture, fashion, literature, romance and music collide in this sumptuous cinematic treat. It's more than surface level glamour too, as the film is centered around an engaging existential crisis that recalls Fellini's "8 1/2" and "La Dolce Vita". The film's stunning aesthetics are what you'll remember though. I know I'll definitely be
singing
its praises for a long time to come. It's more than just "a great foreign film", it's one of the best films of 2013.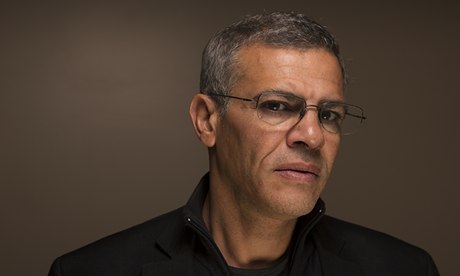 Best Adapted Screenplay
Abdellatif Kechiche & Ghalia Lacroix, Blue is the Warmest Color
"Blue is the Warmest Color" has received a lot of praise for the stunning performances of Adèle Exarchopoulos and Léa Seydoux. Their performances wouldn't amount to much though without a robust script to back it up. Thankfully, screenwriters Abdellatif Kechiche and Ghalia Lacroix are up to the task with the emotional roller coaster that is this film's plot. It's thematically rich and incredibly detailed, making it feel like an authentic relationship is unfolding before our eyes. By the end of it, you truly feel like you have an intimate knowledge of Adele and Emma. It's one of the most worthwhile three hours you'll spend watching a film.
Best Makeup & Hairstyling
The Lone Ranger and American Hustle
Yes, I know I'm cheating here but I have a good reason. This category has two distinct elements (makeup and hairstyling) to it and I think it's important to acknowledge exemplary work in both fields. For makeup, I would like to highlight the work done on "The Lone Ranger". Specifically, I was very impressed with the aging makeup used on Johnny Depp. Old age makeup is one of the most difficult and risky tasks, as it can often look egregiously fake. That wasn't the case in this film, as they managed to make the aged Tonto look completely believable.
On the hairstyling side, I was absolutely delighted with the character-specific work in "American Hustle". I remember the trailers mentioning Christian Bale's elaborate combover, but I didn't think it would be THAT elaborate! The film deserves the nod for that opening scene alone, where Bale is applying his hairstyle. However, if that doesn't convince you, just look at Bradley Cooper's perm and Amy Adams' diva-esque curly hair. In 2012, the Academy added the "Hairstyling" part to the award and this is exactly the type of creativity this move was meant to honour.
Previous posts:
Best Editing, Best Costume Design, Best Original Song
Best Animated Feature, Best Documentary Feature, Best Visual Effects
Best Original Score, Best Sound Editing, Best Sound Mixing