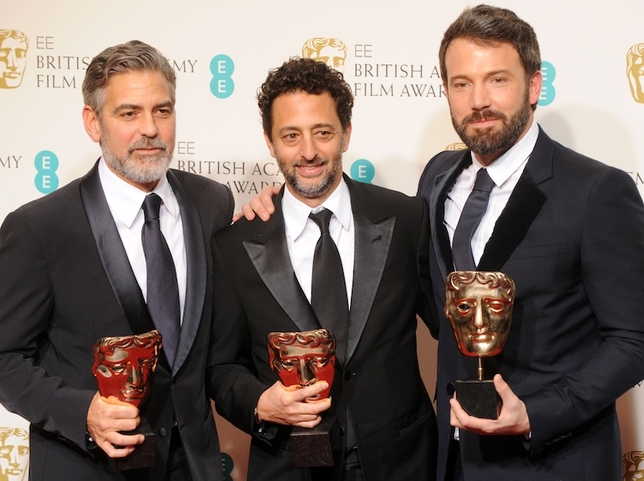 Argo again wins Best Picture and Best Director. Anyone surprised? The film also picked up Best Editing, an award I think it will also take come Oscar night. The Brits spread the love around a bit, with all the major contenders getting some love. I ended up picking 12 of the 22 winners, which is one less than last year. Here's the full list of winners:
Best Picture
Argo
Best British Film
Skyfall
Best Actor
Daniel Day-Lewis, Lincoln
Best Actress
Emmanuelle Riva, Amour
Best Supporting Actor
Christoph Waltz, Django Unchained
Best Supporting Actress
Anne Hathaway, Les Miserables
Director
Ben Affleck, Argo
Original Screenplay
Django Unchained, Quentin Tarantino
Adapted Screenplay
Silver Linings Playbook, David O. Russell
Best Foreign Language Film
Amour
Best Animated Feature
Brave
Best Original Score
Thomas Newman, Skyfall
Best Cinematography
Life of Pi
Best Editing
Argo
Best Production Design
Les Miserables
Best Costume Design
Anna Karenina
Best Sound
Les Miserables
Best Visual Effects
Life of Pi
Best Make Up & Hair
Les Miserables
Best Documentary
Searching for Sugar Man
Best Animated Short
The Making Of Longbird
Best Short Film
Swimmer
Scoreboard:
Les Miserables - 4
Argo - 3
Amour - 2
Django Unchained - 2
Life of Pi - 2
Skyfall - 2
And 7 films picked up 1 award.