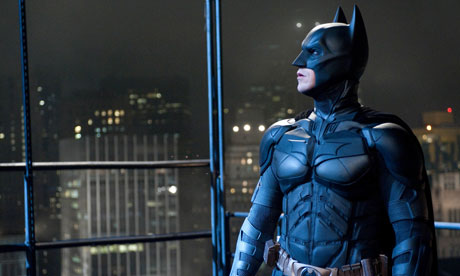 The Dark Knight Rises is causing quite a stir this week (unfortunately both good and bad), so of course it's the hot topic around the blogs. Check out Parts I and II of the Podcast trilogy by
Outside The Envelope
and
The (title pending)
podcasts, discussing you guessed it...Christopher Nolan's Batman trilogy. Go have a listen and also check out the other great posts below:
For
Part I
of the special "podcast trilogy", Ryan, Dan and Brian discuss Batman Begins for the Outside The Envelope podcast.
In
Part II
, the trio discussed The Dark Knight Rises for The (title pending) podcast.
Steven Soderbergh has been getting some flack for his atypical casting choices lately, but Alex wonders whether some of these "non-actors" don't actually bring a further sense of realism to his films. Check out
his insightful post
and join the discussion.
Stevee is a big Nolan fan and writes
a nice retrospective post
on his great filmography.
Tom from At The Back
reviews The Debt
, which is a solid film that not many people have seen.