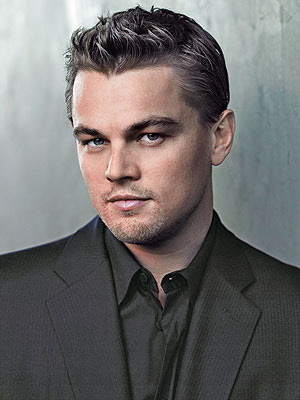 For this month's "LAMB Acting School 101", the featured actor is none other than Leonardo DiCaprio. This actor burst on the scene in the early 90s building a loyal fanbase (myself included) that has stuck with him throughout his career. Through his various collaborations with Martin Scorsese and many other choice roles, he has a wealth of great scenes. In choosing my Top 3, I decided to highlight the various facets of his acting ability that have made him so popular:
#3 - Revolutionary Road
Leo's famous for playing serious dramatic roles and with that comes many instances of furious rage. In his pantheon of great freakout moments, I think this one ranks up there as the best. I particularly love how he alternates between angry rage and sad frustration within the scene. Kudos of course to Kate Winslet, who is a major part of the scene's success.
#2 - Blood Diamond
Full disclosure - I may be a bit biased in choosing this one. I spent two years in Cape Town and had the time of my life, so just the sight of the Victoria & Alfred Waterfront (behind Jennifer Connelly) gets me very nostalgic. Still, I was a big fan of this film even before I went to South Africa. In terms of Leo's performance, this is a scene that shows how much empathy he creates with his characters. There are other characters in the film more worthy of the audience's sympathy than a white diamond smuggler in Africa, but such is his charm. There's a harrowing story involving Djimon Hounsou's character, but this is the scene I always come back to. On another note, Leo did a great job with the accent, contrary to popular belief. It's definitely one of the hardest accents in the world to perfect and he made a commendable effort.
#1 - What's Eating Gilbert Grape
There's not much to be said about Leo's first Oscar-nominated performance and this scene in particular. This just goes to show his raw talent, something that many of detractors have forgotten in their cries of "he doesn't have any range!" If this scene doesn't stir your emotions, then you must be a very cold person.