In an effort to bring you more comprehensive coverage of the Oscar race, I made the decision to seek out all 15 Doc Feature finalists and write mini-reviews. Thanks to HBO, iTunes and Netflix I was able to watch 10 of the contenders. I'm really glad I did, as they turned out to be a very interesting and diverse bunch of films. Read on for further thoughts on all these shortlisted titles.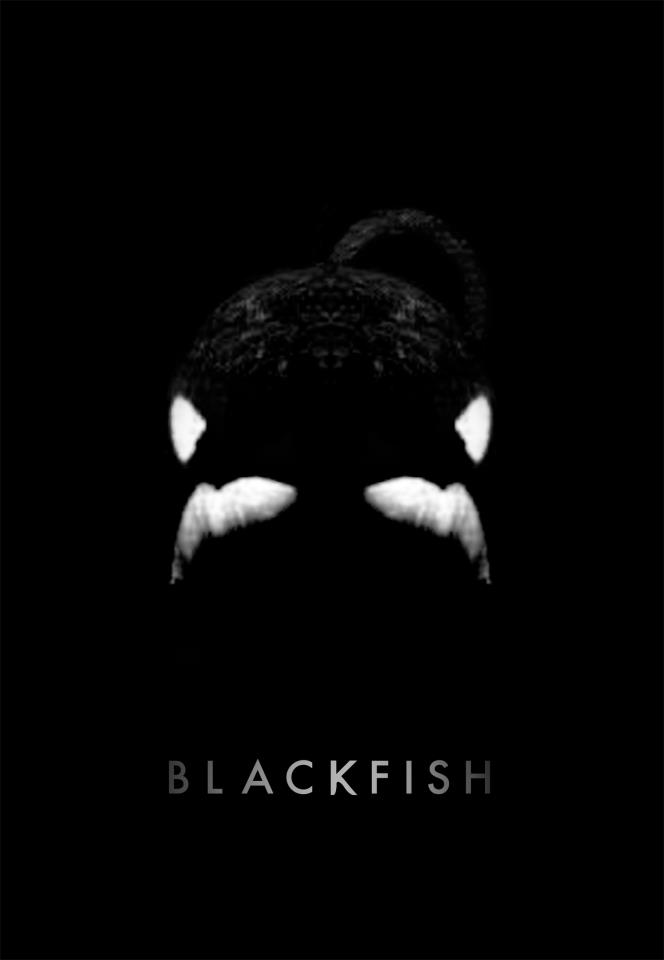 "
Blackfish
" is a powerful documentary about the corrupt practices of SeaWorld and similar parks, with respect to the use of killer whales for entertainment. It focuses on a fatal incident involving a whale named Tilikum and an experienced trainer. In assessing the cause and effect of this attack, the film is comprehensive, well structured and very captivating. It provides an informative analysis of the biology and more importantly, the sociology of killer whales. In doing so, the abundance of footage admittedly gets slightly overindulgent at times. That being said, it's undeniably effective and convincing. You'll never be able to look at SeaWorld the same way again.
Rating:
★★★★1/2
One of the most dangerous sports (snowboarding) becomes the focus of "
The Crash Reel
", an impressive film from director Lucy Walker. It tells the story of young rivals Shaun White and Kevin Pearce, who dream of Olympic success. As the stakes get higher in the lead-up to the games, these athletes push themselves to limit, resulting in a catastrophic accident that nearly kills Pearce. The accident is a turning point for both Pearce and the film itself, as the tone changes drastically. The early scenes have a cool "MTV" quality (in a good way) to them, fully embracing the use of music and flashy editing to relay the thrills of the sport. After Kevin's accident however, it turns into an intimate portrait of his personal struggles and how it affects his family and friends. It adds depth to the glitzy production values and ends up being very touching. It's still unlikely to feel as "important" as some of the other films in the field, but on a pure craft level it's easily one of the best.
Rating:
★★★★
"
Pussy Riot: A Punk Prayer
" is Russian documentary that examines the conflicting issues surrounding politics, music, feminism and religion under the rule of President Vladimir Putin. It documents the trial of a female punk group called Pussy Riot, who are arrested following a public protest performance in a Moscow cathedral. Speaking out against the oppressive influence of religion and arcane patriarchal values, they dressed up in colourful masks and outfits and effectively staged a flash mob. From an outsider's perspective it seemed trivial at first, but the aggressive reactions of the religious zealots were truly eye-opening. It really emphasizes the importance of separating church and state. Yet despite the understandable bias towards Pussy Riot, the film manages to "objectively" present the concerns of the Orthodox church as legitimate (albeit extreme). The filmmakers did a great job in capturing the complexity of the issues at hand. The filmmaking itself may not be anything revolutionary, but the revolution depicted on screen will surely get your attention.
Rating:
★★★★1/2
"
Which Way Is the Front Line from Here? The Life and Time of Tim Hetherington
" stands out among this field for its relaxed, laid-back approach to its subject. It plays rather like an extended eulogy, chronicling the extraordinary life and work of photojournalist Tim Hetherington. His work took him to the center of many dangerous conflicts in places like Liberia and Libya, where he sought to capture the humanity and love within the madness of war. Despite the film being directed by Sebastian Junger, it's Hetherington's evocative images that truly drive this film. As such, it loses some steam towards the end as it strays towards reliving his tragic final moments, rather than celebrating his work. Still, it remains a beautiful tribute to a brilliant photographer and admirable humanitarian.
Rating:
★★★★
You'll hardly ever find a documentary more daring than "
The Act of Killing
", directed by Joshua Oppenheimer and Christine Cynn. Its mere concept is disturbing, recruiting former Indonesian death squad leaders to reenact their anti-communist massacres for the movie within this movie. It's horrifying to watch but remarkably honest. Much of the credit is due to the unobtrusive direction, which leaves the camera to simply observe these men in their environment. Granted, these men needed no goading as they were more than willing to explain the psychology behind the killings. Personally, I would have preferred to see more of the production of the movie, but their discussions revealed some fascinating cultural insight. As we learn about the cause and effect, the most disconcerting realization is that so many citizens were brainwashed (and they still are) into believing that this extermination was justified. As a result, this film is hardly enjoyable to watch but I salute its uncompromising veracity.
Rating:
★★★★
The war on terror is the subject of "
Dirty Wars
", directed by Rick Rowley. It follows the tireless efforts of investigative journalist Jeremy Scahill, who is determined to uncover the dirty secrets behind America's covert operations around the world. Unfolding like a political thriller, it's an enlightening film that shows how the US government have themselves carried out their own acts of terrorism. It's all interesting stuff, but I personally didn't find it as shocking as Scahill seems to think it is. As a result, I couldn't shake the nagging feeling that he was overstating his own importance (his uber-serious narration didn't help either). The fact of the matter is, most sensible persons are aware that these retaliatory wars would have resulted in countless civilian casualties. So in the end, the documentary isn't all that incendiary, but the dramatic visualization of his thorough research is worth a look.
Rating:
★★★★
One of the most heartwarming films in this year's shortlist is "
Cutie and the Boxer
". This simple portrait looks at the lives of an elderly Japanese couple who are struggling artists in New York City. After 40 years of a difficult marriage, the wife Noriko reflects on her lack of independence and contemplates forging her own artistic identity in the future. This is the overarching narrative, but there really isn't any agenda to this film. Honestly, I find it hard to critique such a personal, humane story. Even though it has some gloomy elements (the husband Ushio was an alcoholic and they lived in poverty), there's an indescribable loveliness throughout. It's just a pleasure to watch.
Rating:
★★★★
Strong subject matter is often the key ingredient for a great documentary and "
Life According to Sam
" has this in spades. The topic of the film is progeria, a rare disease of accelerated aging that is fatal (average life span of 13 years) to children like our title character Sam. It follows the determined medical research of the Progeria Research Foundation (founded by his parents and aunt) in an effort to find a cure. Though it's a heartbreaking issue, the film wisely asks the audience to refrain from excessive sympathy and pity. Sam himself isn't wallowing in self-pity (he aces his schoolwork and sets high goals for his future). Instead, the film focuses on understanding the disease, the children and the amazing work of the scientists and doctors. Simply put, it's about compassionate people simply trying to hold on to life, rather than fighting death. It's truly one of the most inspiring and heartwarming films of the year.
Rating:
★★★★1/2
Talented Canadian filmmaker Sarah Polley offers up a deeply personal film with her latest project "
Stories We Tell
". This documentary is about memories and how they define us. In the film, she seeks to remember her long-deceased mom (she died of cancer when Polley was only 11) and uncover some pressing family secrets. To do so, she assembles various family members and friends who knew her mom. As they explain the details of her family history, Polley uses reenactments to visualize the essence of the various characters. As a result, the film is mainly a showcase for Polley's filmmaking sensibilities. The story is definitley engaging though, but I couldn't help the feeling that it's a bit overlong (especially after a central mystery is solved). Ultimately, I appreciated the complexity of the story, but it's almost too much of a good thing.
Rating:
★★★1/2
One of the most unexpected pleasures of the film year was "
20 Feet from Stardom
". This documentary shines a light on backup singers, delving into their untold stories. You may not know their names, but as this film shows, you've definitely heard their voices. Using awesome archival footage which is seamlessly edited with the typical "talking heads" interviews, it's a spirited, enjoyable watch. Apart from showcasing their amazing talent, it also gives some very interesting insight into music history and culture. This is a thoroughly satisfying film that's clearly made with immense love for its subjects. The resilience of these unheralded stars is something to admire and this was the perfect way to bring us into their world.
Rating:
★★★★1/2
Here's how I'd rank these films (in order of preference):
Life According to Sam
20 Feet from Stardom
Pussy Riot: A Punk Prayer
Blackfish
The Crash Reel
Dirty Wars
The Act of Killing
Which Way Is the Front Line from Here?
Cutie and the Boxer
Stories We Tell
My prediction:
Best Documentary Feature
Blackfish
The Act of Killing
Tim's Vermeer
Stories We Tell
The Square